Looking for a getaway with your fur babies? ♥
We have the perfect package for you, and your four-legged family members!!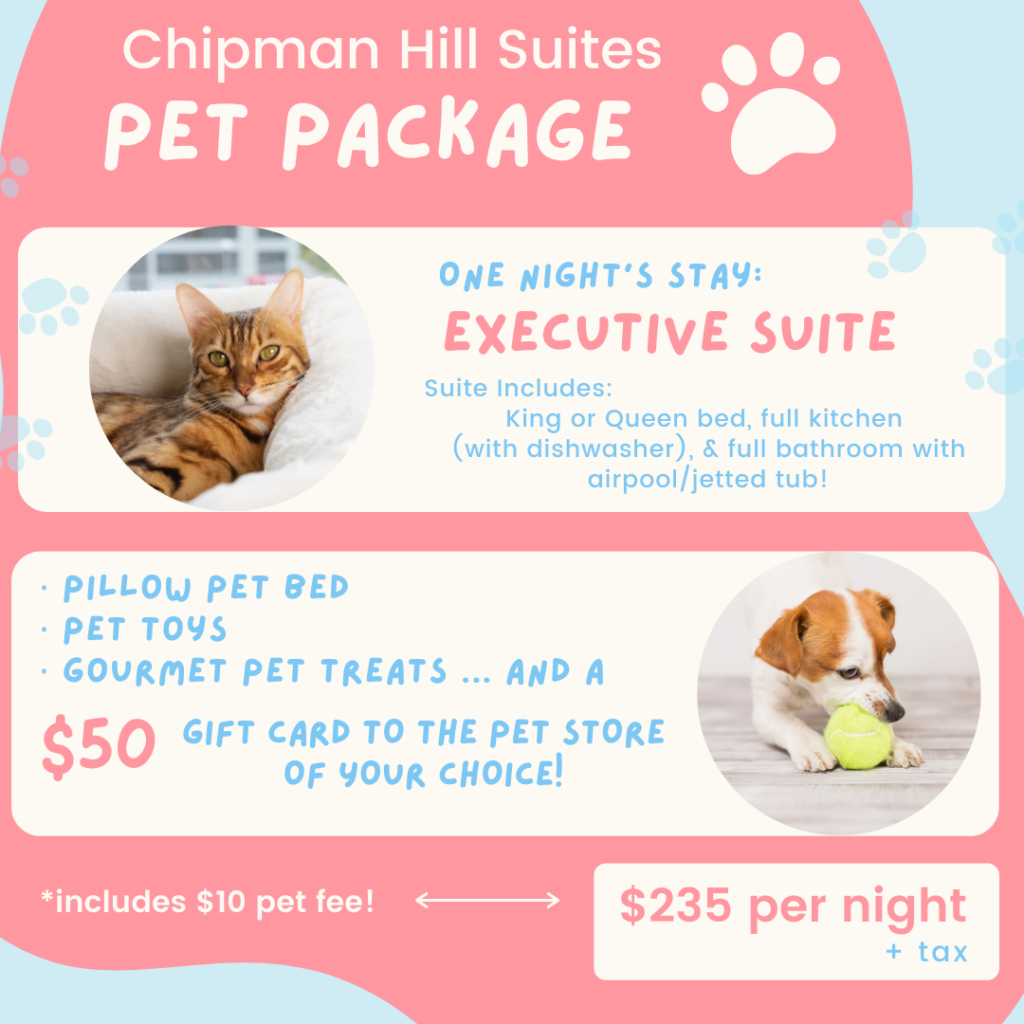 Our Pet Package Includes:
? One night's accommodation in one of our beautiful  Executive Suites
Suite includes a full kitchen (with dishwasher), and full bathroom with airpool/jetted tub!
?  Pillow Pet Bed
?  Pet Toys
?  Gourmet Pet Treats
? $50 Gift Card to the Pet Store of Your Choice!
Pet Package: $235 + tax
*includes $10/pet fee
To book your Pet Package, please contact: 506-693-1171 (local), 1-877-859-3919 (toll-free), or stay@chipmanhill.com