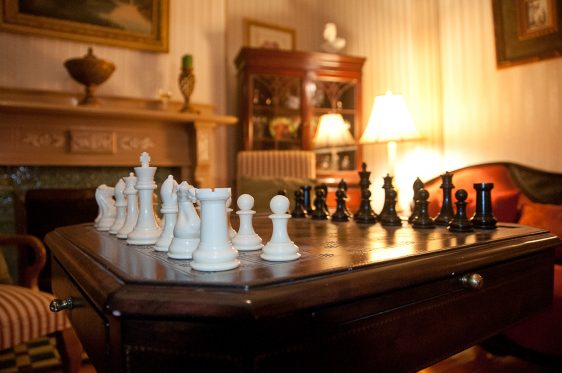 Let your stay in Canada's oldest incorporated city be as unique as Saint John itself.  The charming character and architecture of the city are features mirrored in our various buildings and suites.  No two of our nine properties are exactly alike, and no two suites within a particular building are laid out or decorated in the same manner.
Our goal is to enhance your visit to Saint John, whether it be for pleasure or business, short-term or long-term, with clean, comfortable accommodations unlike any you'll find in a traditional hotel.  Included in our rates are wifi, cable television, maid service (daily or weekly, depending on the length of your stay and rate structure), unlimited local calling on your own direct-dialed land line telephone with dedicated phone number, and free use of our in-house laundry facilities (including complimentary detergent).  Our beds are the most comfortable in town, and we maintain a standard nothing short of excellent when it comes to cleanliness.  Nightly guests are provided with typical bathroom amenities from Bath & Body Works which are replenished on a daily basis along with packets of fresh, locally roasted Java Moose coffee.  Monthly guests are provided with a complimentary packet of  coffee to start their first morning with us off on the right foot, and receive full-sized soap and shampoo for use throughout their stay.
One of the many unique aspects of a stay at Chipman Hill Suites is our self check-in process.  With 87 suites in 9 different properties, and varying numbers of people checking in at various hours on any given day, it is not feasible for us to have staff on hand to greet all guests upon arrival. We have worked with a self check-in procedure since our inception, refining it over the years in response to guest feedback to ensure all new arrivals have all the information required to ensure a smooth and seamless check-in.
Unlike a typical hotel, we do not have a 24/7 Front Desk.  We do, however, have an office (located at 76 Union Street), and our staff are happy to assist with any and all inquiries during office hours.  When the office closes, we have an after-hours on-call service through which our own staff continue to serve guests as needs arise.
During your stay, we encourage you to take advantage of your building's common areas, which vary in size and scope from property to property.  We have "little libraries" at each building, so if you're looking to relax with a good book, please feel free to pick something from our unique and varied collections.
Guests of Chipman Hill Suites are very fortunate to benefit from a special arrangement with the Union Club, a storied, private club that welcomes anyone staying at our properties for weekday lunch (12noon-2pm), without membership!  Please call ahead to inquire if a reservation is necessary, (506) 634-6184.
Situated as we are within Saint John's bustling and dynamic uptown, as our guest you will also be within an easy walking distance of dozens of new and long established restaurants, bars, pubs, and unique shops.  The venerable Saint John City Market is located within close proximity to each of our properties, as are the New Brunswick Museum, the Saint John Free Public Library, the Canada Games Aquatic Centre, and the shops of Brunswick Square and  Market Square.  Your suite will have a binder full of information including staff picks for restaurants, where you can find groceries, a schedule of local churches and more.  And this is all within walking distance!  There is a wide range of attractions and activities within city limits and for day-tripping.  We encourage you to check the Discover Saint John website as you plan how to spend your stay in the city.
When all is said and done, our end goal is to provide each and every guest, whether with us for one night or many months, in our smallest room or our largest suite, with our 5-star service.  Come visit Chipman Hill Suites, and put our hospitality to the test!